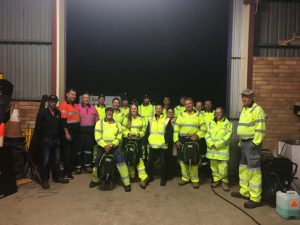 Lack Group's Director and Senior Management team conducted our monthly LackSafe BBQ session in Northern NSW this morning. Massive turn out once again from our strong dedicated team.
Big Congratulations to our LackSafe winners for the month of March, Darren, Mick, Geoff, Sarah, Anthony, Colin and Project Supervisor David. Our team responded to a Major incident on the Pacific Hwy on the 30/03/2019.
The team displayed all 4 core values of the business:
Professionalism, Commitment, Communication and Safety.
Great teamwork and well done.
Work Safe. Home Safe. #LackSafe