As most of you are aware, we are currently going through one of the worst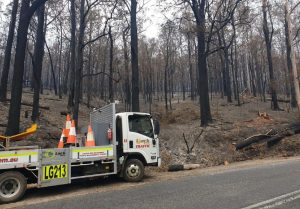 bush fires ever seen in Australia. As flames tear through large parts of New South Wales, firefighters, volunteers and charity workers are providing round-the-clock support for those devastated by the ongoing bushfires.
Lack Group would like to acknowledge the hard work, support and dedication our crews have shown these past months during these tough times. These traffic controllers are exposed to harsher conditions not limited to, poor visibility and smoky conditions, remote and excluded areas and come face to face with the true devastation that threatens the native land with its flora, fauna and our livelihood.
Thank you for your hard work and dedication.